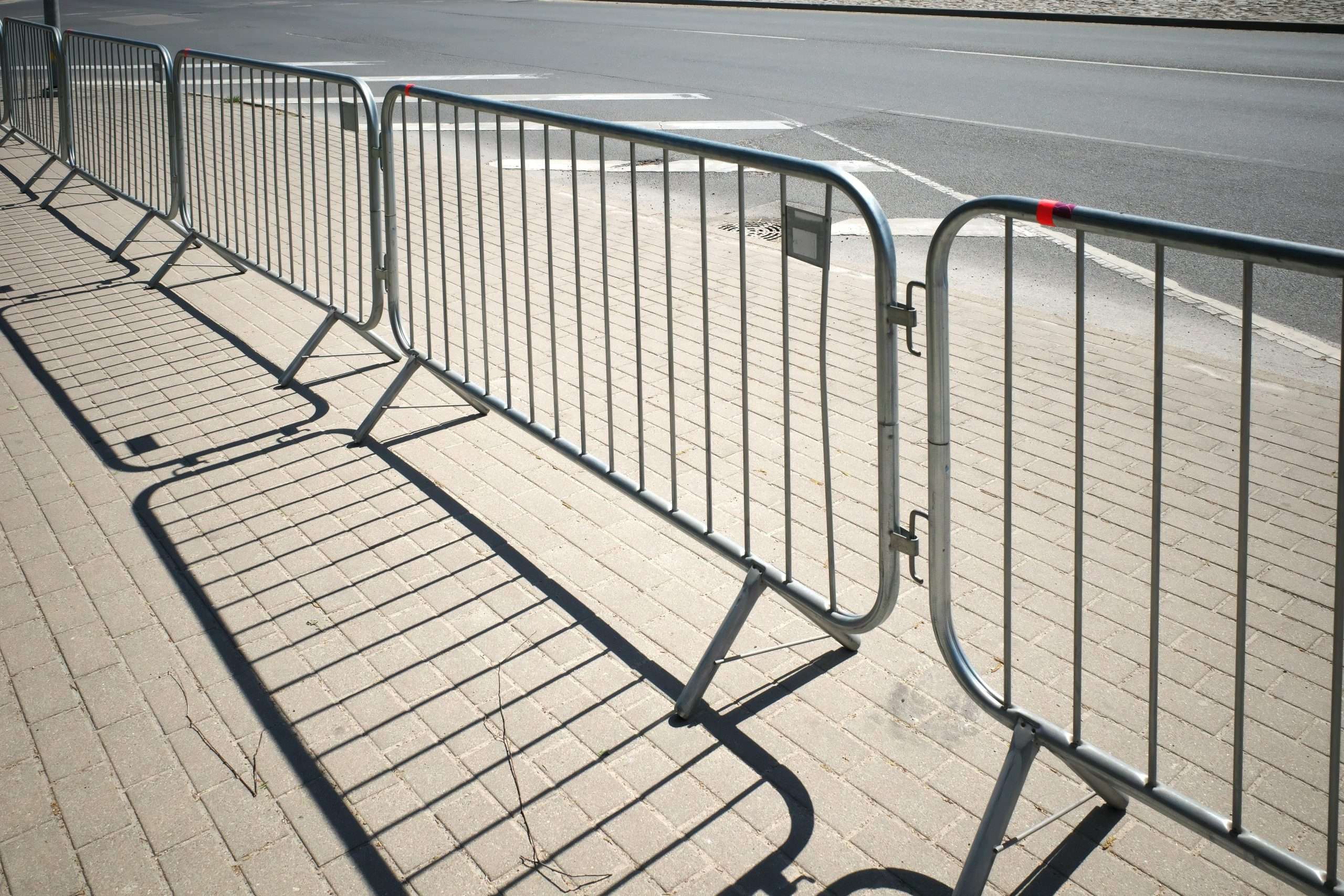 We take pride in offering a comprehensive range of top-quality fencing and railings solutions tailored to meet your diverse needs. Our products are designed to elevate the security, safety, and aesthetics of your residential, commercial, and industrial spaces.
Some commonly used fencing and railing solutions include:
Chain Link Fencing: Chain link fences are popular due to their affordability, durability, and flexibility. They are often used in residential properties, parks, sports facilities, and construction sites.
Welded Mesh Fencing: Welded mesh fences are constructed by welding wire strands together, creating a sturdy and secure barrier. They are commonly used in commercial and industrial settings.
Ornamental Fencing: Ornamental fences combine aesthetics with security. They are commonly seen in residential and public areas, providing a decorative appeal while also defining boundaries.
Palisade Fencing: Palisade fences consist of vertical steel or aluminum pales that are fixed to horizontal rails. They offer high security and are commonly used for perimeter protection of industrial sites.
Stainless Steel Railings: Stainless steel railings are highly durable, corrosion-resistant, and low-maintenance. They are commonly used in both indoor and outdoor applications.
Aluminum Railings: Aluminum railings offer strength, durability, and resistance to corrosion. They are lightweight and often used for balconies, decks, and staircases.
Glass Railings: Glass railings provide an elegant and modern look while ensuring safety. They are commonly used in commercial buildings, hotels, and high-end residential properties.
Decorative Pedestrian Fence: Decorative Pedestrian Fences are an effective way to keep pedestrians safe without obstructing visibility into a property and are constructed of materials to enhance the appearance of a perimeter.
Crowd Control Barrier: Crowd control barriers help to organize and regulate the public and visitors to maintain their safety or prevent people from entering restricted areas.
Heras Fence: Heras Fence is made up of individual panels that are joined together by means of metal couplers and bracing blocks. Two tubular framework poles and a metal grid with a welded mesh design make up each panel.
Primary Fence: Primary Fence is a structure to define a boundary or as a means of protection, confinement, or visual obstruction.
Discover the perfect combination of security, safety, and style with our fencing and railing solutions. Explore our wide range of options and let us help you transform your spaces into secure and aesthetically pleasing environments.